=> English Version <=
Salut les gens
Depuis Mai dernier, ma nouvelle passion est la radio. Avec des amis, nous avons participé à l'aventure de la mise en place d'une Web radio a destination des immigrants et non nationaux basés en Irlande. Adossé à une école d'anglais, cette radio voulait promouvoir des artistes étrangers et réunissait une équipe très enthousiaste et motivée. Après 6 mois d'expérience mitigée, nous avons décidé avec mon ami Ukachukwu Okorie de partir et de fonder notre propre Web Radio,
www.RadioDublin.net
.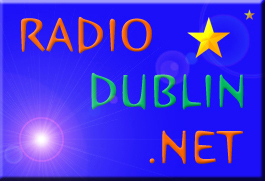 Ukachukwu est un écrivain Nigerian auteur de 6 livres et rédacteur d'une colonne hebdomadaire dans le journal national multi culturel
Metro Eireann
. Son site est disponible ici :
www.OlumoUka.com
. Il parle d' afrique, et de globalization.
De mon coté, j'anime une émission sur le Néo Classique et le metal symphonique, afin d'expliquer le mouvement culturel et de suivre son actualité.
Des amis, dont Marien et surtout Master J que nombre d'entre vous connaissent, nous ont rejoint et participent aussi à l'aventure.
Entre les émissions et les shows, des playlists thématiques aident à découvrir les musiques du monde. Tous les 2 titres, des anonymes résidant en Irlande parlent durant quelques secondes de leur expérience Irlandaise. Toutes les nationalités et toutes les cultures se croisent à Dublin, un des challenges était de réussir à rendre visible cet aspect de la vis Irlandaise.
N'hésitez à venir nous écouter un peu de temps en temps, je suis sur que vous passerez de bons moments.
Nous sommes aussi à la recherche de contributeurs et de participants. Si vous avez des choses à dire et à faire découvrir, il reste de la place dans la grille des programmes ?
@++
Stef
---
=> English Version <=
Hi guys
Since last May, my new passion is about Web Radios. With friends, we were part of the concept and adventure of an Irish non national webRadio. Established from an English school, this radio was supposed to promote non national artists based in Ireland. We were a very nice and strongly motivated team. After 6 month with them, we decided with my friend Ukachukwu Okorie to leave to make our own WebRadio
www.RadioDublin.net
.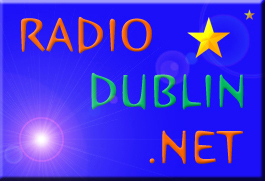 Ukachukwu is a Nigerian writer. He published 6 books and is a Columnist in Ireland's multicultural weekly
Metro Eireann
. You can see his website here:
www.OlumoUka.com
. He speaks about Africa and globalization.
In my side, I have a show about Neo Classical and symphonic metal. I try to explain the cultural movement and to follow the news.
Some friends, Marien and Master J (my French friends surely know him 🙂 ) join us and are part of the saga.
Between the segments, some thematic playlists will help you to discover music from the world. Every 2 tracks, an anonymous Irish resident talks a few seconds about his experience in Ireland. Every nationalities and every cultures meet together in Dublin. One of our challenge is to show this great side of the Irish life.
Come to listen ti us sometimes, I'm sure you will have some good times.
We are looking for people and presenters. If you have things to say and to show, don't be shy, there's still space available in the weekly grid.
See++
Stef
Nombre de commentaires : 0 - Nombre de consultations : 2965